A Brief Introduction on China's Water Sports and Leisure Industry
13

A Brief Introduction on China's Water Sports and Leisure Industry

by ARWSE Committee

Analysis of Public Policy of Water Sports Industry in China
The state has listed several emerging industries including new energy, environmental protection, culture and sports as new driving forces for national economic development during the 13th five-year plan period. Premier Li Keqiang has pointed out at The Summer Davos Forum 2016 that led by the growth of consumption, the modern service industry will become the largest industry in China, and tourism, culture, sports, health and old-age care will form the "Grand Five Happiness Industries" arrangement in Chinese market. From the perspective of public policy analysis, under the background of the national adjustment of economic development structure, the sports industry relies on the happiness industry to obtain better policy support, and the country has issued a series of policies on the future planning of water sports development with several highlights:

I. Water Sports as the Key Content of Sports Industry Included in the Plan
In 2014, the State Council issued Guidelines on Accelerating Sports Industry and Promoting Sports Consumption. Since then, under the new normal mode of economy, sports industry has been positioned by the government as an important economic format to promote economic transformation, structural adjustment and cultivate new driving forces. Water sports is listed as an industrial form to promote interactive and integrated development, and it will follow the development mode of cross-border integration in the economic field.

II. Water Sports Industry Policy Planning Shows Cross-Regional Characteristics
According to Guidelines on Accelerating Sports Industry and Promoting Sports Consumption and Guidelines on Accelerating the Development of the Consumer Service Industry and Promoting the Upgrading of the Consumption Structure, the development of water sports industry involves the cross-field development of tourism, leisure, culture and health

III. Water Sports, Ice-Snow Tourism and Aviation Has Become the Current Three Key Areas of Fitness and Leisure Industry
As the driving force of the rising of green economy, sports industry has gradually formed a fitness and leisure industry system led by water, ice-snow tourism and aviation, with a scientific, systematic and operational special plan after more than two years of development.

Water Sports Industry Development Planning
According to the water sports industry development plan released in 2016, the total scale of water sports industry will reach 300 billion yuan by 2020, with 1,000 water sports clubs and 10 national leisure sports centers on water and sea. Industrial foundation will be further consolidated; industrial environment will be further optimized; the sports equipment supply system will also be further improved.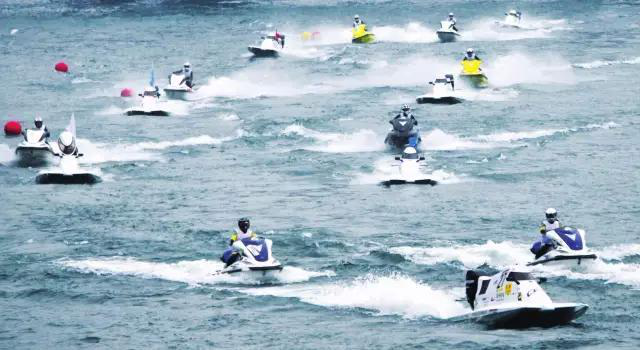 Statistics show that there are more than 300 major boat manufacturers in China for water sports, nearly 20,000 berths for various types of boats, and nearly 200 professional clubs. Due to insufficient supply of policies, products and services, China's aquatic industry is still in its infancy. In the context of the transformation of old and new drivers of Chinese economy, the characteristics of long industry chain of water sports and wide power of consumption are increasingly showing its key function in driving the growth of local economic as well as local consumption.

As a pioneer of professional exhibition on water sports in China, Asia Recreational Water Sports Expo is always the first choice for every industrial insider who is going to discover the infinitive potential in this largest market in the world. Don't want to miss the opportunity? Please contact us through the following info and hope to see you in 2020!