Why Is It Important to Attend Trade Shows After the COVID-19 Pandemic?
19

Companies worldwide are under great pressure as the COVID-19 outbreak is affecting all trades. To be one of the first to seize market opportunities as soon as this global outbreak ends, most companies have moved on with their new product promotion for the second half of 2020.


Trade shows, as one of the most effective marketing tools to help companies rebound after the outbreak, have been the hottest promotional choice in many industries. It's reported that as China is gaining better and better control over the epidemic, many top exhibitions in China are receiving a surging amount of new exhibitor sign-ups, as well as requests to expand booth area from existing exhibitors.
So why are trade shows so important for companies in coping with the impacts of the COVID-19 epidemic? Here are the answers.
First, to maintain existing customers and develop new ones.
Data show that the number of clients you could meet at a trade show is 3 times more than you would have met in 3 months in a traditional way. What's more, 88% booth visitors during a show are new leads for the exhibitor, including many decision makers, and at least 49% visitors have serious interest in purchasing.

Second, to secure orders at the lowest cost.
Trade shows are surely the most cost-effective and time-efficient way for companies to secure orders. Data show that the fee of exhibiting is only 10% to 30% of the costs of visiting all the customers you would meet at the show one by one. Besides, orders placed in the shows require less personal follow-ups.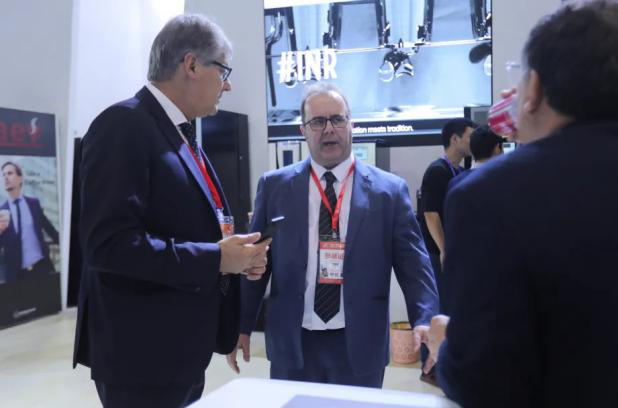 Third, to enhance brand awareness by widespread publicity.
Trade shows can bring you publicity outside the show floor by utilizing the great publicity abilities of trade associations, magazines, websites, social media, as well as one-on-one phone calls, e-mail blasts, text messages and etc., to help exhibitors promote their brands and products worldwide both before and after the show.

Fourth, to learn the latest on your target market.
Rather than researching online at home, a trade show held in your target market is a much easier and faster way to get the market information you need, by talking face-to-face with local clients, networking with your peers and attending concurrent forums with a score of industry experts.

AWRSE Exhibitors' Enthusiasm Grow High as COVID-19 Is Controlled in China
As COVID-19 is brought under control in China, exhibitors are also showing higher enthusiasm in Asia Water Recreational Sports Expo.

Data from the National Health Commission show that for the past 6 days, daily new infections in Wuhan were well controlled at single-digit (5 on 12th, 4 on 13th and 14th and 1 on 16th and 17th), and except for Wuhan and foreign travelers, no new cases were reported in Mainland China.

By the way, a great thanks to everyone concerned about us these days and wish all of you can protect yourself from the virus as it has gone global. Hope that China's experiences in controlling the epidemic could provide vital lessons for the global response.

Asia Water Recreational Sports Expo
Date: May 10th-12th, 2020
Venue: China Import and Export Fair Complex.